HBPW 2013 Interactive Annual Report
Since 2009, the Holland BPW has invested in innovative and beautiful annual reports that talk about more than simple numbers. Annual Reports for the HBPW tell complete stories.
In 2013, we built a website that featured stunning, full-screen background original video shot by Boileau Communications Management. The site tells six stories ranging in topic from new power generation to sustainability to the actions of the heroic linemen who work there.
Right from the homepage, non-stop, full-screen video and photography engage users.
Users can navigate the slides one at a time or use an interactive map of the city to find the topics that most interest them.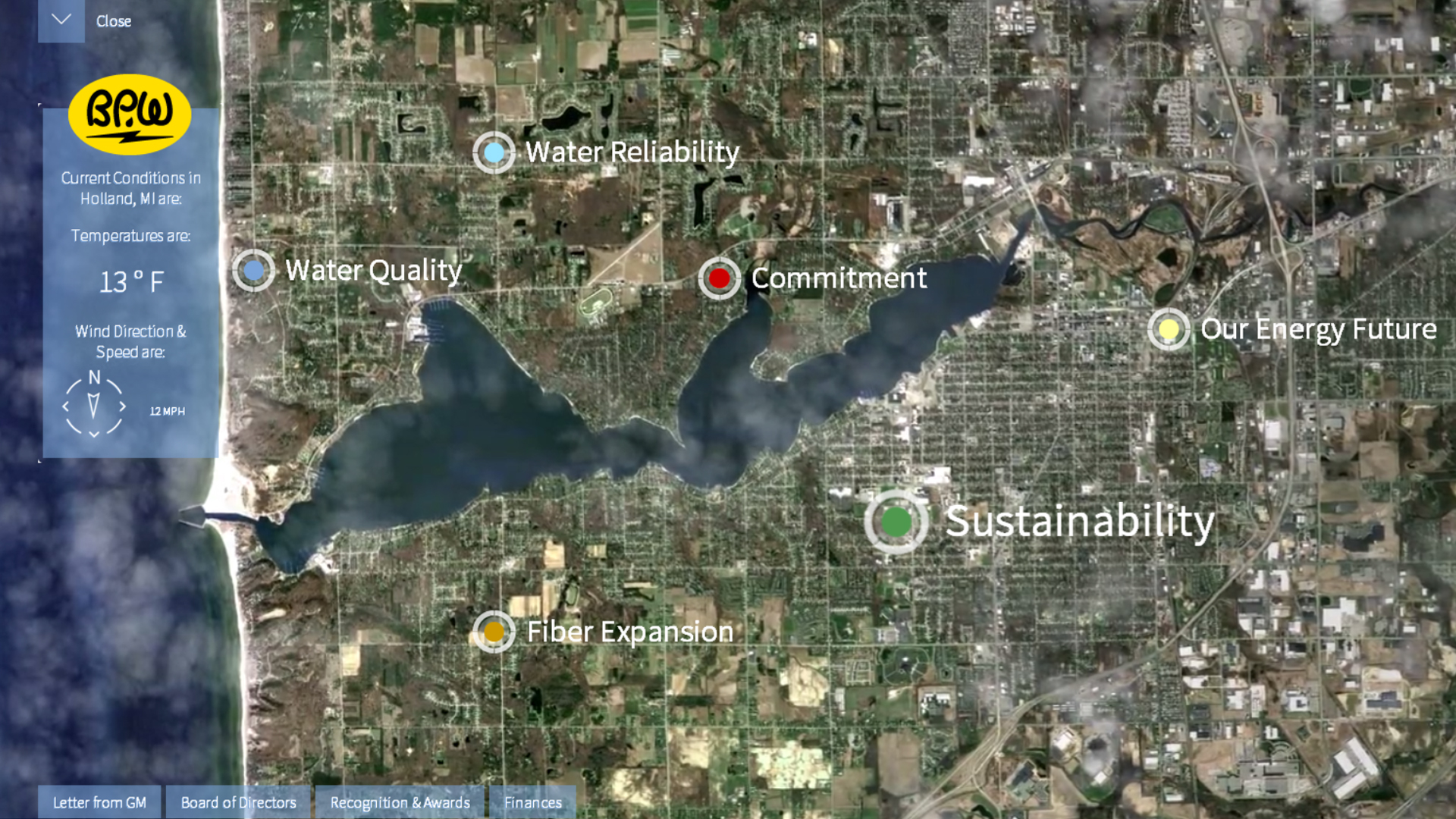 Each story is told primary with video, which launches into a wall-to-wall experience in your browser.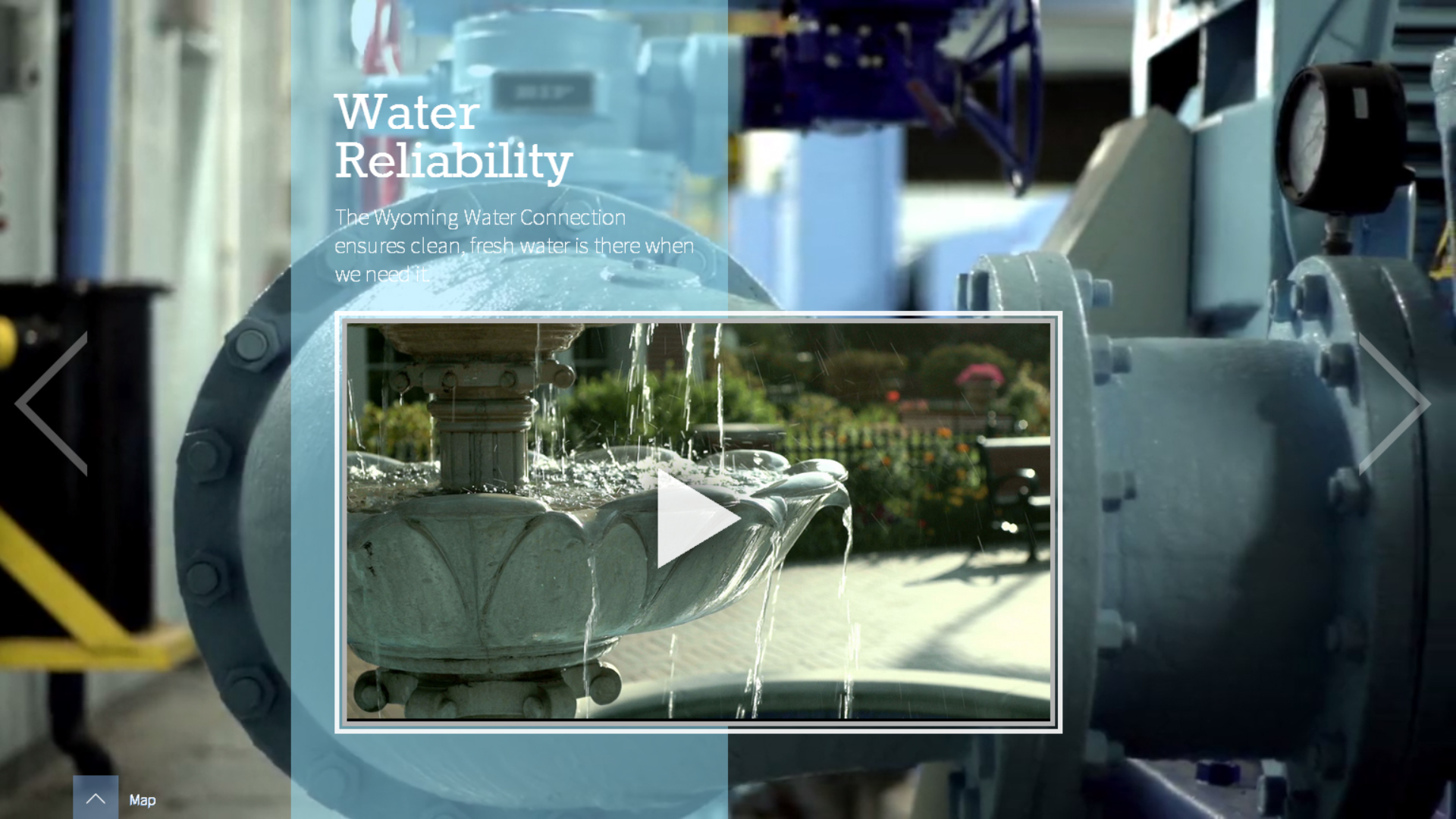 The graphs on the site engage users by animating in when you scroll to each using JavaScript AM Charts. Users can obtain more information from graphs by clicking them or hovering over segments.